"Come to this light, the light of Christ…"
My soul rejoices and I am overwhelmed with a sense of inner peace reading todays Lectionary. The readings flow and enlightens my mind and soul. Especially beautiful today is the proclamation in the Old Testament of the the arrival of our blessed light coming into the world, and in the New Testament, it tells us of Joseph's thoughts as well as how his trust in God, lead to his hand in helping usher the light into our broken world.
Jesus' birth is the light entering a dark and tumultuous world under Roman oppression. Today, Jesus lights our path in an era of cancel culture, government restrictions, and medical tyranny. Christmas has been cancelled by political correctness, and replaced with commercialism and secularism – "Happy Holidays".
Old Testament Jeremiah 23:5-8
Behold, the days are coming, says the LORD,
when I will raise up a righteous shoot to David;
As king he shall reign and govern wisely,
he shall do what is just and right in the land.
In his days Judah shall be saved,
Israel shall dwell in security.
This is the name they give him:
"The LORD our justice."
Therefore, the days will come, says the LORD,
when they shall no longer say, "As the LORD lives,
who brought the children of Israel out of the land of Egypt";
but rather, "As the LORD lives,
who brought the descendants of the house of Israel
up from the land of the north"–
and from all the lands to which I banished them;
they shall again live on their own land.
Gospel matthew 1:18-25
This is how the birth of Jesus Christ came about.
When his mother Mary was betrothed to Joseph,
but before they lived together,
she was found with child through the Holy Spirit.
Joseph her husband, since he was a righteous man,
yet unwilling to expose her to shame,
decided to divorce her quietly.
Such was his intention when, behold,
the angel of the Lord appeared to him in a dream and said,
"Joseph, son of David,
do not be afraid to take Mary your wife into your home.
For it is through the Holy Spirit
that this child has been conceived in her.
She will bear a son and you are to name him Jesus,
because he will save his people from their sins."
All this took place to fulfill
what the Lord had said through the prophet:
Behold, the virgin shall be with child and bear a son,
and they shall name him Emmanuel,
which means "God is with us."
When Joseph awoke,
he did as the angel of the Lord had commanded him
and took his wife into his home.
He had no relations with her until she bore a son,
and he named him Jesus.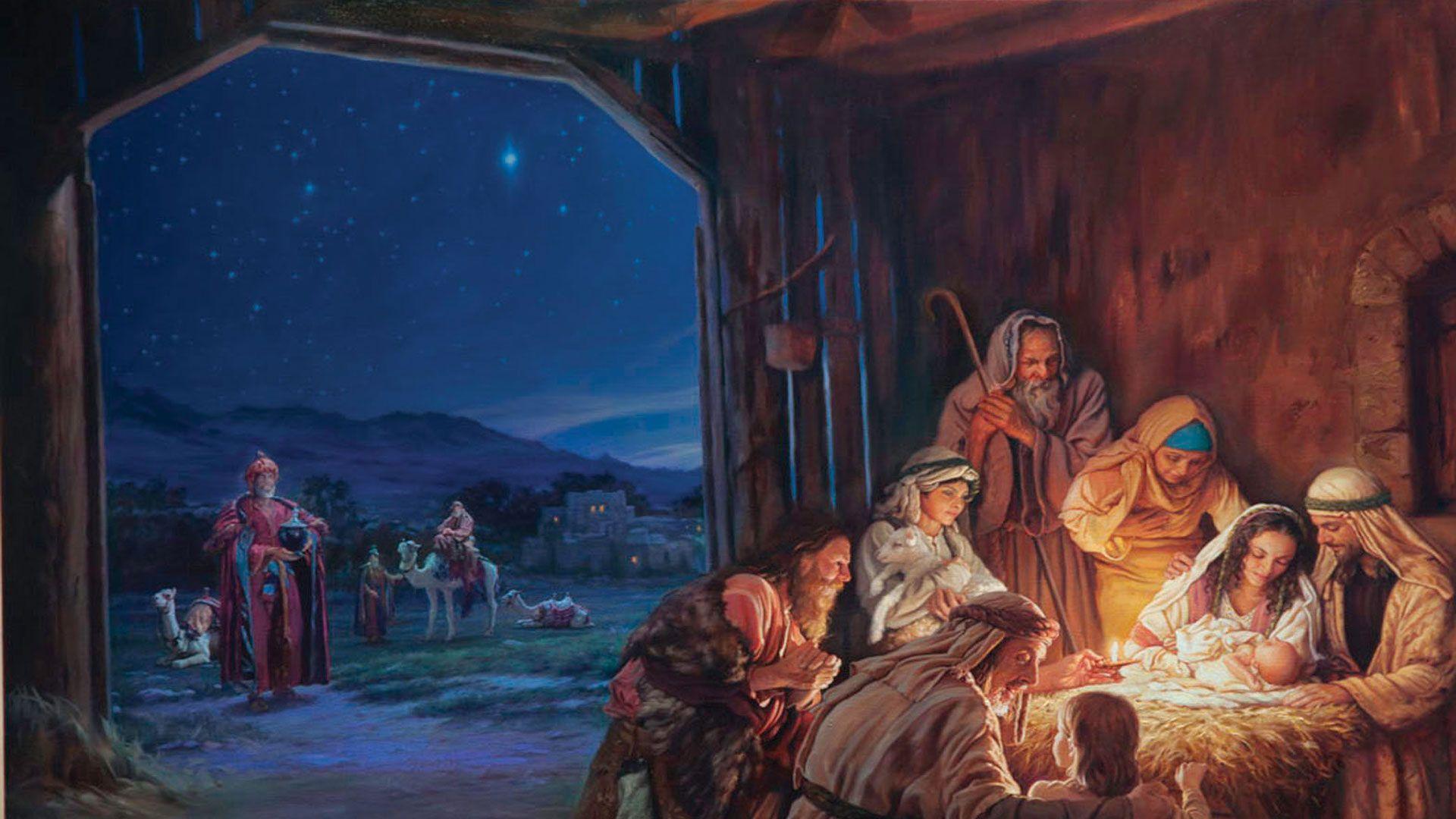 There is hope! No matter how dark it feel, the light of baby Jesus repairs our brokenness. It reunites us with God. Today's reading touches a core within me especially as the Year of St. Joseph comes to an end. It gives me the hope that God has everything under control. Just as God used St. Joseph to protect Mary and baby Jesus, I know God is with us.
St. Joseph makes me think of God's steadfast hand in our lives, and His loyalty knows no end. To those of us who put Him above all things, God is ever present. So regardless of the circumstances my family and I may face during this crazy time in our lives, God is with us.
Jesus is the light of my world. If I let it, it will shine in me and through me.
Let the light of Jesus shine in YOU! Let all OUR light, light a path in our darken world.
God Bless 💖